Starting this morning, 200 vehicles and more than 300 competitors are expected to pass through administrative and technical checks for the Andalucía Rally 2021. And in order to ensure the on-track safety of this XXL size rally, the Andalusian authorities and the organisers have put in place an exceptional safety dispositive. The other particularity of this edition, the astonishing proportion of rookie competitors present on the event. To make sure they make their debut in the best possible conditions a training and evaluation structure staffed by rally professionals has been set up via the Challenge Road to Dakar that has chosen the Andalucía Rally 2021 to show case this initiative.
SAFETY FIRST

So as to ensure the safety in the zones covered by the race for the increased number of vehicles entered (+100 % for the cars, + 40 % for the bikes), the Andalusía Rally have mobilised no less than 1100 local commissaires supervised by the Guardia Civil. Added to that are 200 members of the organisation, to give a ratio of organisers to competitors of almost 5 to 1. In addition no less than 5 helicopters will overfly the event: 2 from the police and 3 from the organisation. In the words of David Castera, "an exceptional safety dispositive."

After being the first event in the world to allow bike and quad competitors to test an airbag last October, the Andalucía Rally 2021 will be the first race after the Dakar to make this compulsory.

Due to the Covid context, the race will be based entirely behind 'closed doors' at the magnificent El Rosalejo hacienda. A sanitary bubble has once again been created to protect both the population of Andalusia and the rally caravan. To access the bubble for the first time, all accredited participants will have to present a negative PCR test taken less than 72 hours before arriving. Contact between the competitors, organisers, and the media have been reduced to the strict minimum in respect of the conditions defined by the organisation. Throughout the rally an 'anti-covid' team will be responsible for ensuring that these rules are scrupulously respected.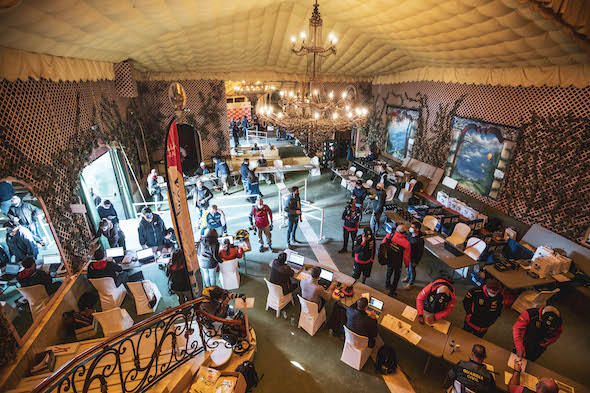 RALLY-RAID SCHOOL

Put in place by ASO this year on the Andalucía Rally, the Challenge Road to Dakar rewards the best newcomer in the Moto/Quad Rally category and SSV-T4 as well as the Moto/Quad Enduro Cup. 43 rally bike/quad competitors will be trying to win an entry for the next edition of the Dakar while the 15 Enduro Cup entrants are in with a chance of winning an entry to the Rallye du Maroc 2021.

As David Castera explains, with its new educational format, everybody is a winner: "We want to accompany the newcomers so that they debut their adventure under the best possible conditions. There are still too many rookies that under-estimate the Dakar. We will train competitors the use the Iritrack, the GPS and how to navigate. None other than Cyril Despres will advise them on how to tackle their first rally, guiding and advising them during the race. In addition, the forty or so bikes entered in the category will come under the scrutiny of physical trainer Xavier Feuillée, who looks after a number of top competitors such as Sébastien Ogier and Esteban Ocon. He will test their physical and psychological aptitude and produce a report giving the areas that need to be worked on. At the end of the Andalucía Rally 2021 those who have demonstrated a super level will be informed that for them it is OK (for the Dakar). Take the rest in seven months direct to Dakar will be considered unreasonable and they will be presented with two options. Either continue to progress and take part in the Rallye du Maroc 2021 or participate in a second training session of three days that will take place at the same time as the race to avoid them spending a bigger budget. At the end of one or other of these two options we will either allow them to take the start of the Dakar or refuse their entry. To say 'no' if necessary, will be doing them a favour."

To simply cross the final finish line of one of these rallies therefore no longer means an automatic entry to the Dakar, with the selection process now based on training and assessment. The new generation of the discipline will be able to count on the experience of Cyril Despres with his tally of five wins in 13 participations on bikes and 6 in cars. Cyril Despres: "I'm very honoured to be given this role. Safety in rally-raid is something very important to us all."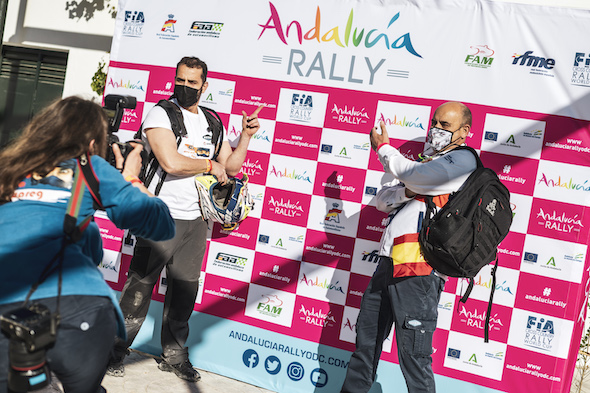 UNDER STARTERS ORDERS
Before attacking the four stages to be run from 13 to 16 May for a total of 1473 kms, of which 1086 kms are timed (74%), the competitors must tackle a short 8 kms special. A Qualifying Special for the cars, the ten fastest choosing their start position for the first stage as stipulated by the FIA regulations. The times achieved on this special being added to competitors' overall time. Super Special for the bikes, starting the next stage in order of the time posted. A coefficient of 4 will be applied to their times to discourage them from trying for a 'strategic' finish. No less than 27 nationalities will be represented on the start line. France will be the most represented nation (38%) ahead of the Spanish contingent (18%), with the Dutch at 7% and the Italians at 5. All however will be speaking the universal language of road book!

ANDALUCÍA RALLY 2021 PROGRAMME
Tuesday 11 May : administrative and technical checks
Wednesday 12 May – morning : administrative and technical checks
Wednesday 12 May – afternoon : Prologue
From Thursday 13 to Sunday 16 May : stages 1 to 4
Sunday 16 May - evening : official prizegiving
Source: Andalucia Rally press release